NO BS SUPPORT, AND COACHING PROGRAMS FOR ANXIETY RELIEF
YOU ARE NOW ENTERING A BULLSHIT FREE ZONE
If you're offended by profanity, it is advised to exit this site and NEVER return.
If not, and you want to TRANSFORM your relationship with ANXIETY, it is advised to keep reading.
HELLO YOU AMAZING AND BEAUTIFUL SOUL!

My name is Emma & I'm going to show you how truly amazing, beautiful and abundantly capable you truly are from the inside out.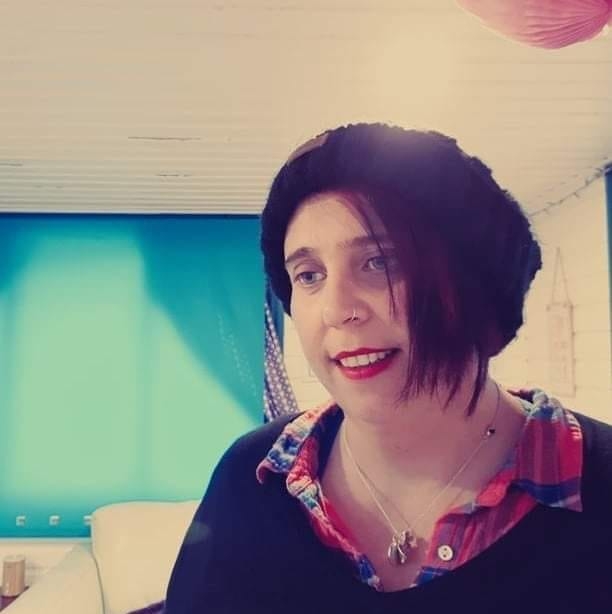 I hid so much of my pain that it led to debilitating and exhausting anxiety, panic attacks and depression. I was in a constant state of chaos mind, body and soul… 24/7.

I thought this was the best it gets for me. I thought this was just who I was; weak, sensitive, fearful with a devastatingly low self worth. To be honest I thought I was a complete nut job! It was not until I had a complete break down, where I almost lost it all, that I had a break through.
I DECIDED I COULD NOT SPEND ANOTHER MINUTE OF MY LIFE HATING MYSELF AND GOING AROUND IN CIRCLES THINKING I WAS MAD
I was just like you. I have googled it all, read the books, listened to the podcasts, watched all of YouTube, tried a little voodoo, and spoke to a few therapists. But for some reason, My anxiety still triumphed. And I was terrified this will always be the way!
BUT THEN ....
I found the magic formula (not that magical at all really). I finally came to a realization that I had been my own road block for my entire life. I could finally see where I went wrong and I discovered EXACTLY what I needed to do to get it RIGHT!
Wherever you go, whatever you do, the mind travels with you. Unfortunately, anxiety doesn't just disappear. I waited years for this to happen, but it just got worse. However severe, you can drastically improve your quality of life. The sooner you address yours the better.

Anxiety is a mind-fuck-field. Here, you'll learn how to, well, fuck it, I guess?
Consider this "personal development" tailored to the anxious mind. No glorification of perfection. No glorification of busy.
What you get is an honest, raw, some say humorous, often vulgar approach to anxiety in the name of a good life. Not usually one to toot my own horn, but I would have jumped around my house, screaming from the roof top with excitement if I stumbled upon this in 2001 when my anxiety first hit me like a BOMB HAD JUST GONE OFF IN MY HEAD!
Not because it's revolutionary. Because it's practical and relatable. The focus is on getting better ASAP without dancing around the cause.
My online coaching programs are packs everything I wish someone taught me 13 years ago with full life time access for your convenience. You can literally save yourself years of life and thousands of wasted pounds as a result. What more could you want?
Are you seeking freedom from anxiety?
Great, because I'm on a mission to help you find that freedom and support you on your journey to better health.
An educated guess would tell me the help you've received thus far — if any — hasn't helped. In fact, it's probably made things worse.
I get it because I used to be in a similar situation. Yep, anxiety, panic attacks, a bit of OCD and the associated depression crippled me for years.
I'm sure you hate the fact that it's come to this, because who wants to spend their time searching for a solution to anxiety, especially when you've goals you want to accomplish and a life you want to live?!
I want you to know - None of this is your fault.
It's a full-blown epidemic that's only getting worse with catastrophic consequences.
I want to help you change your life today because I know I can, and in doing so, you can go on and help someone tomorrow.
These programs are created by a recovering anxious person to ensure others suffering from anxiety, panic attacks, and the associated depression no longer have to waste years of their life agonizing for a cure that doesn't exist.
You already have the cure because you are the cure. All you need is a little guidance and support to help you better understand yourself so you can address it at the core and implement the tools that will aid you in greatly reducing anxiety in your life. That doesn't sound so bad, right?
We all know stress causes disease. And knowing that causes more stress. All of this becomes a vicious cycle that appears to be never-ending.
But it can and will end. You just need to disrupt your current thought patterns.